Fan Coils
Fan Coil is the indoor section of your Heat Pump designed to optimize cooling efficiency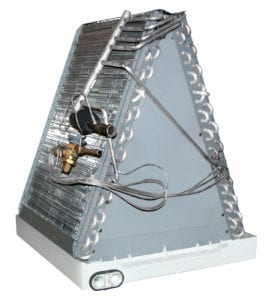 Enjoy Quiet Comfort with a Fan Coil Unit
Keep your home or business comfortable throughout the year with a compact, efficient fan coil system. Within a fan coil unit, a series of fluid-filled coils heats or cools air that has been pulled in from a room. A fan then pushes this warm or cold dehumidified air back into the room, improving comfort levels.
A fain coil unit takes up very little space and can even be concealed. It cools or heats a room so quietly, you won't even notice it's running. If your home or office has an existing heat pump or furnace, fan coils can reduce usage strain on those systems, extending their lifespan. Because an efficient fan coil unit uses little energy it keeps your utility bills low.
There are different fan coils available for installation, depending on your needs. Horizontal fan coil units are mounted into ceilings and can be concealed or customized to blend into your room's color scheme. A vertical fan coil is installed along a wall, and can also be customized or concealed. Meanwile, ducted fan coil units are a great option for rooms with false ceilings.
HVAC Industries provides superior service for installation or repair of fan coil units in homes and businesses. As your regional Carrier Elite Dealer, we specialize in the excellent Infinity®, Performance™ and Comfort™ fan coil systems. We are a local family-owned business with affordable rates that are designed with you in mind.